We make you faster so you
can perform better in your sport.
We provide speed, endurance, and agility training
for Lewis Center and Central Ohio athletes
We are full for the Summer session. Our next availability will be in early August.
To join our waiting list for Fall/Winter, please reach out.

Looking to elevate your game to the next level? Consider athletic performance training to enhance your strength, endurance, speed, and agility.

We coach athletes in Track, Cross Country, Soccer, Football, Lacrosse, Basketball, or any sport that requires speed, agility, and quickness. We also work with adults who want to become better runners through our run coaching services.
Not only can sports performance training improve your physical abilities, but it may also help mitigate the risk of injuries.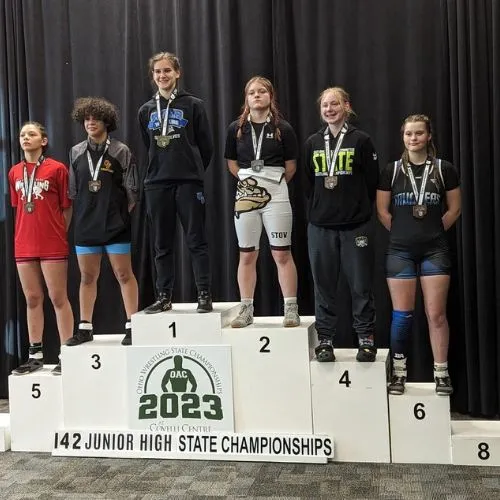 We work with all experience and ability levels.
We work with athletes regardless of ability. We coach athletes who are brand new to a sport to working with district, regional, and state qualifiers and state champions.
So whether it is your first time or you want to improve for your upcoming season, we can help!
The Run For Performance Difference
Experience and industry-leading certifications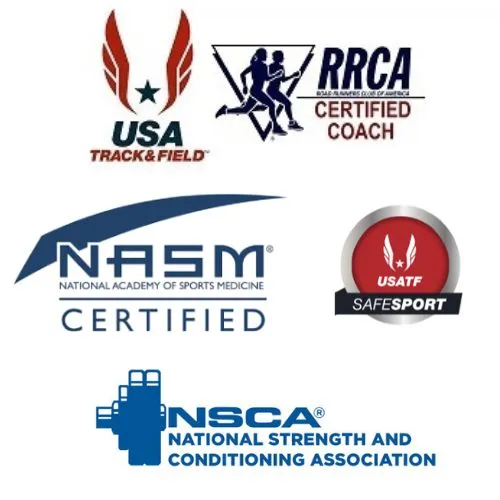 Coaching is more than a "weekend certification" for us. We have years of experience and our coaches are certified through certifying agencies and organizations like NASM (National Academy of Sports Medicine), Precision Nutrition, National Strength and Conditioning Association, USA Track and Field, the Road Runners Club of America (RRCA), and more.
Each coach stays up to date by frequently attending advanced training, clinics, and continuing education training to ensure they are always up to date with the latest principles in sports performance.

And all coaches are First Aid/CPR/AED certified and undergo nationwide background checks and SafeSport certification.
Individual, Evidence-Based Training
We strongly believe that our athlete's success comes from our 12+ years of experience and periodized, evidence-based training methodologies. Each athlete is unique, so our training must be customized to each person to see the best results.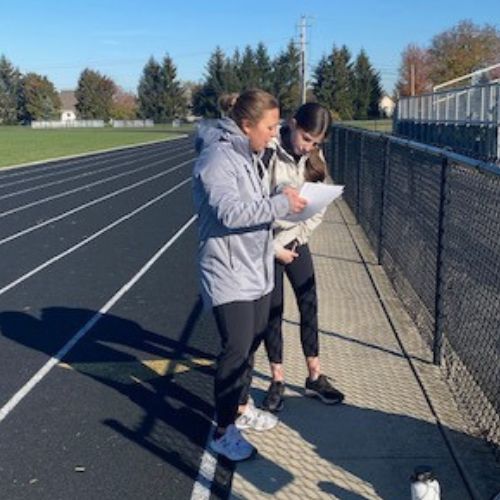 We customize everything 100% based on each athlete's individual situation and goals. This allows us to make small adjustments and modifications based on real data and athlete feedback.
Unlike many programs out there, we do not use generic, canned training plans and spreadsheets or group a bunch of kids together in small groups and give parents the illusion that running around doing random exercises in a gym is making them faster.

Training without focus and planning is exercise. It will make you healthy. But likely, only lead to mediocre results.
We build athletes up, not tear them down
Each coach is non-judgmental, caring, supportive, and motivating.
Instead of yelling, we use positive reinforcement techniques that allow our athletes to build a fire and drive that comes from within.
We are vested in your success!
We support our community and schools where we live and work
Run For Performance financially supports many local schools' athletic boosters. We believe in the power of sport and athletics and want to make sure everyone, regardless of ability, race, gender, or background, has access to the benefits that sport has to offer.
All coaching sessions are held in Lewis Center, Ohio.
We are based in Lewis Center. However, we coach athletes from all over Central Ohio.
Lewis Center
Delaware
Sunbury
Gahanna
New Albany
Columbus
Worthington
Powell
Dublin
Pickerington
Galena
Dublin
Hilliard
Upper Arlington
Grandview