Run For Performance provides private and semi-private sports performance and run coaching for athletes in the Lewis Center and the surrounding Columbus area.
SERVICES
All of our training is comprehensive and based on an athlete's individual needs. Each athlete's training program will include aspects of
SPEED, AGILITY, AND QUICKNESS TRAINING
SAQ training is essential for individuals who participate in sports or other physical activities requiring quick movements, direction changes, and agility. By incorporating SAQ exercises into a training program, athletes can improve their speed, power, and overall athletic performance.
One of the primary benefits of SAQ training is that it can help athletes develop better body control and coordination. Many SAQ exercises require athletes to move their bodies quickly and with precision, which can improve their reaction time and overall motor skills. This improved coordination can translate into better performance in many sports, such as basketball, soccer, football, baseball, lacrosse, and tennis.
Another critical benefit of SAQ training is that it can help reduce the risk of injuries. By developing better body control and coordination, athletes are better equipped to handle the stresses and demands of their respective sports. They are also more likely to avoid injuries resulting from poor body positioning or awkward movements.

We include strength training in all of our programs to help with explosive power, speed, injury prevention, fatigue resistance, and muscular endurance.
ENDURANCE TRAINING
Endurance training is especially important for athletes, as it can significantly improve their aerobic capacity and help them perform at a higher level. When athletes engage in endurance training, they increase their ability to transport oxygen to working muscles, allowing them to sustain high-intensity efforts for longer periods.
If you want to get faster, you must build endurance first.
In addition to improving cardiovascular fitness, endurance training can also help increase their lactate threshold. By increasing their lactate threshold through endurance training, athletes can delay the onset of fatigue and maintain a higher level of performance for longer periods.
Endurance exercise increases blood flow to the muscles, which can help reduce inflammation and promote healing. This means that high-performance athletes who engage in regular endurance training may be able to recover from intense training sessions or competitions more quickly than those who do not.
OFF-SEASON INDIVIDUAL / TEAM CONDITIONING & SAQ TRAINING
Off-season training is essential for athletes who want to maintain their physical conditioning and improve their performance during the competitive season. During the off-season, athletes have the opportunity to focus on building strength, speed, endurance, coordination, spatial awareness, reaction time, power, and more without the added pressure of competition. It can also help with injury prevention and athlete confidence.

Athletes who work hard during the off-season enter their season prepared so they don't spend the majority of the season getting back in shape.

We work with both individuals and can even help team coaches get their athletes in shape when coaches can't be with their teams in the off-season.
RUN COACHING / TRACK AND CROSS-COUNTRY COACHING
Track and Cross Country coaching is a specialty of ours. We have been coaching runners since 2011 and have coached hundreds of runners all over Central Ohio and hundreds more across the United States and abroad. (We do not coach throws or hurdles)

We also work with adult runners. Our run coaches are certified through USA Track and Field and the RRCA and can help with any race distance as well as help with injury prevention and running form through slow-motion video analysis and drills.
We can coach all distances, from sprinting to ultra-marathon distances.
MEET THE FOUNDER
Hi, my name is Steve Carmichael, and I am a sports performance coach, running coach, personal trainer, and certified nutrition coach. I created Run For Performance, originally as a private run coaching business, but expanded to sports conditioning and performance after picking up additional certifications and specialized training.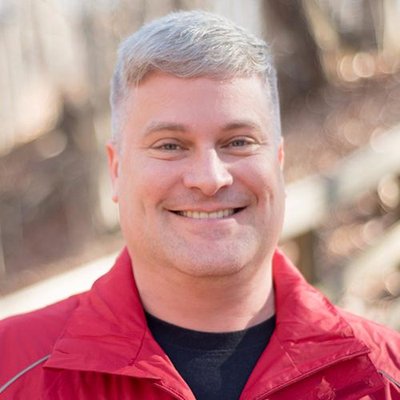 I had so much fun coaching youth, middle school, high school, and college athletes in the off-season, sports performance and run coaching became my focus.
I work with athletes from various school districts, including all Olentangy high schools and most middle schools, and athletes from Dublin, Hilliard, Westerville, Grandview, Upper Arlington, Columbus, Northridge, Johnstown, Delaware Hayes, and Big Walnut school districts.

I also work with youth athletes from various recreational and competitive youth traveling sports leagues.

I am certified as a NASM-CPT (National Academy of Sports Medicine – Certified Personal Trainer), USA Track and Field – Level 1 Coach, RRCA Certified Running Coach, Precision Nutrition Certified Coach – L1, SafeSport certified, CPR/AED/First Aid certified and several others.
I am currently working on my CSCS (Certified Strength and Conditioning) certification through NSCA (expected July 2023).
In 2022, I had several district and regional qualifiers in Cross Country and Track and two state qualifiers for high school and middle school Cross Country as a private coach. So far, in 2023, I have one state champion in MS Girls' Wrestling as a private coach and one state qualifier (placed 4th) in the 4x800M relay.
I live and reside in Lewis Center with my wife and dog. My daughters are Olentangy High School graduates and recently graduated from The Ohio State University and the University of Cincinnati. I teach during the day at a local technical school and coach on evenings and weekends.

Growing up, I played football at Big Walnut and soccer recreationally through a league based out of Westerville. I coached youth soccer through the OYAA when my children were younger. I aim to retire from my IT career in the next few years, coach at the high school or college level, and potentially open a permanent sports performance facility.

Starting in 2020, I began sponsoring several area school athletic associations to give back and, more importantly, help promote sports and sports participation in the districts where I coach athletes.
COACHES

Due to the number of returning clients who work with me year after year, I am usually on a waitlist during the Spring and Fall sports off-season.

I am currently looking to expand my part-time coaching staff. I am seeking highly motivated sports performance and running coaches who are local to the Columbus / Lewis Center area and share the same heart and client-first dedication to our clients as I do.

Federal background checks and proof of certifications are required. Must be CPR/AED/First-Aid certified and SafeSport certified or willing to get certified before coaching.

I provide training, mentoring, and certification assistance for new coaches and even intern opportunities for current or new college students new to the sport performance and coaching career.
PRESS AND MEDIA
We have been featured or quoted in several media outlets, including: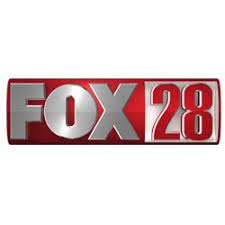 I was featured on Good Day Columbus, which airs on Fox 28 Columbus, to discuss safe ways for new runners to get started during the Covid pandemic.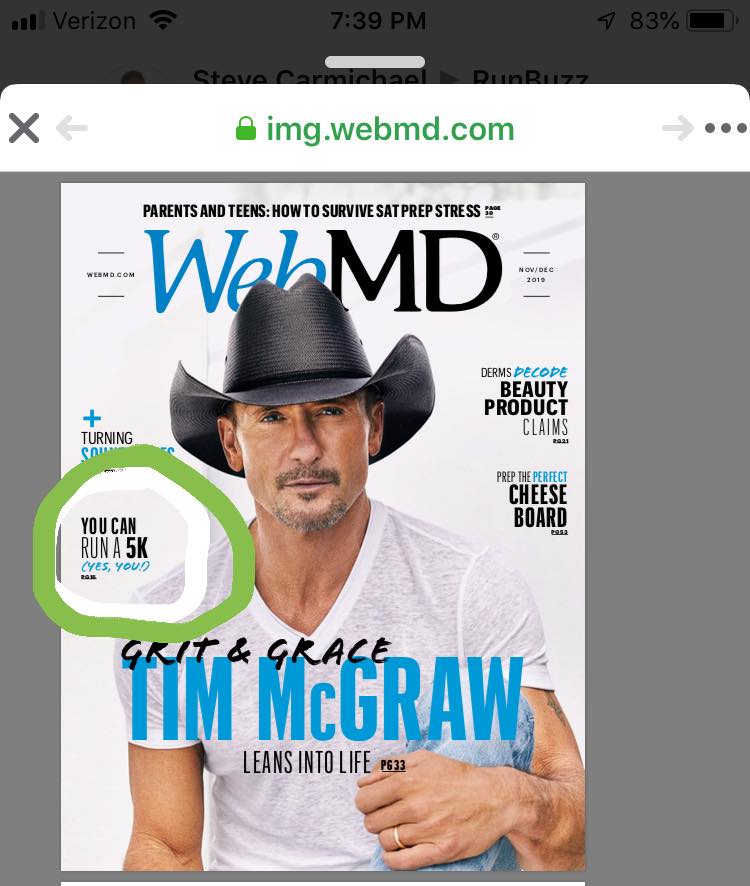 You Can Run a 5k (Yes, you!)
Nov/Dec 2019 – I was featured in a WebMD magazine article called, You Can Run a 5k (Yes, you!). I shared running tips for running your first 5k.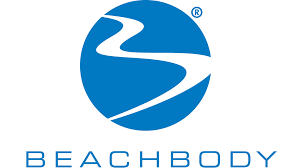 July 26, 2021 – Interviewed for a Beachbody article on interval training for runners.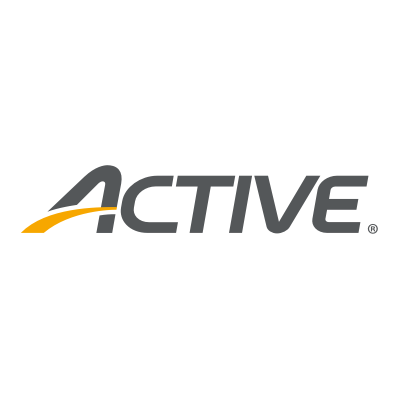 In August 2021, I was interviewed by Active.com about running with running clubs and groups.