Central Ohio Cross Country Coaching
Let us help you reach your peak performance in cross country.
Be the best XC runner you can be with our private 1:1 coaching.
You can run all the miles you want on the trail or around the block, but wouldn't you rather train smart? There is more to running faster than simply running more. Yes, running volume is a part of it, but "training" specifically for the 2-mile or 5k distance using our proven approach will make you much faster than running alone or with an off-season group training plan.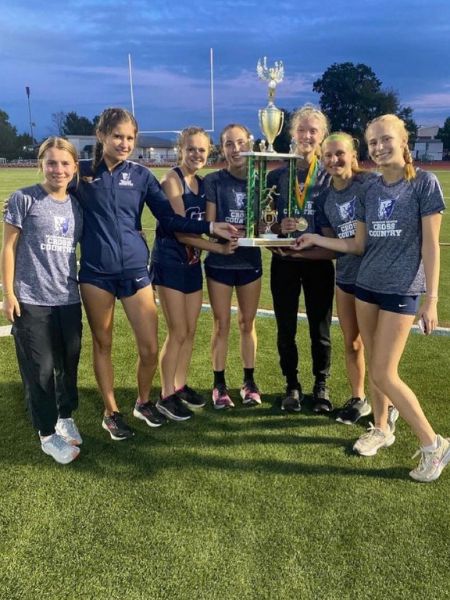 Our training starts with understanding each athlete's goals and abilities. During our first session, we evaluate each runner's form, endurance and strength. We dig into any injury history and/or troublespots and then build a customized program that builds each athlete up and prepares them for their season.

We use a wide range of workouts from core / strength training to hill training, speed / tempo sessions, surface adaptation training, form/technique drills and more each with a specific purpose.

Since runners come to us at all different ability levels we want to make sure each runner gets what they need to get to the next level.

Photo credit: Grandview Heights HS Instagram
Enroll now for our Private 1:1 Summer XC Session that starts the weekend of May 20th, 2023

Our Summer Cross Country coaching package is perfect for middle school and high school athletes wanting to prepare and perform better during their season.
We only have a limited number of spots left for our in-person, off-season cross-country Summer session. Many returning athletes are wrapping up Track, so you must enroll now to be guaranteed a spot. Dedicated time slots are on a first-come, first-serve basis.
We work with middle school and high school athletes in the Lewis Center, Powell, Dublin, Westerville, and the surrounding Columbus area.
We work with each athlete based on their ability and capability and develop 100% customized and individualized training that involves training for strength, endurance, speed, strategy, running form and technique, fueling and hydration, mental toughness, and more.
Where and when is training?
All training is conducted outdoors in the Lewis Center area. As part of the signup process, we will give you training locations and allow you to choose a dedicated time from our available spots.
How often is training conducted?
We will meet once per week in person for approximately one hour.
During the rest of the week, each athlete will receive specific and highly detailed workout instructions that may involve running at specific intensity levels (easy-moderate), strength training (we can adapt strength training exercises to what you have available, and even just bodyweight), and mobility drills.

We use Final Surge software to distribute and monitor workout adherence when we are not together, monitor heart rate/intensity levels (if the athlete has access to a Garmin watch or some compatible device – OPTIONAL), and use the messaging system to ask questions, make workout comments, and communicate with coaches.

Each athlete (and their parents) can communicate throughout the week as needed through email, group text, or via phone/Zoom.
Located in Lewis Center within a short drive of Powell, Worthington, Westerville, Sunbury, Delaware, New Albany, Gahanna and Columbus!